Sterling is a record label specialising in orchestral music from the Romantic era, founded by Bo Hyttner. Most of the CDs released by Sterling contain previously unrecorded works.
After setting out with Swedish romantics, Sterling is now spreading out towards the musical heritage of other European countries. In Sweden, the label is represented through Sterling Music Distribution.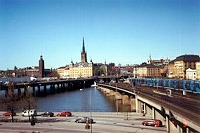 Additional to our series of Romantic orchestral classics, we release two more series:
- The Artist series, dedicated to musical excellence from Swedish performers
- The Historical Recordings series, with many unique pieces of musical heritage taken from the Swedish Radio Archives.
A word from Bo Hyttner
Dear friend of romantic music...

All my life I have been a devoted fan of Romantic Orchestral Music. Even before I closed down my record shop and started to devote most of my time to discovering romantic treasures from Sweden, I had gathered a large private collection of recordings from this period. What has come as a surprise to me is the staggering amount of orchestral music from this time, still both unperformed and unrecorded!
I have, through the Cultural Council in Stockholm, been able to carry on my project with Swedish music. The growing public interest in this particular period has resulted in a few CDs of music from other countries too. Those I have made in conjunction with my distributors in the respective countries.
My company specializes in previously unrecorded romantic orchestral music, mostly Swedish. Now I am enlarging my catalogue into romantic orchestral music also from other countries.
Here in Sweden, my company is distributed by Sterling Music Distribution. The complete catalogue can be obtained by mail. Please, don´t hesitate to call or e-mail me in case you are interested in this kind of music.
It is definitely because of the fantastic support and interest from distributors and customers around the world that I have been able to continue.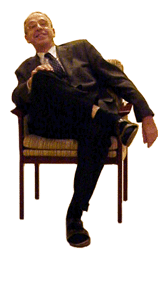 But also...
I can assist if a record company wishes to receive payments from radio play. My third business relates to distribution in general.
After 22 years in the classical record retail market I wrote a book regarding the necessity to give good service in the retail trade in general. I believe in the retail trade, and I can arrange seminars, lectures and give advice to sales people in the general retail trade. I also arrange staff training sessions, write staff sales advice brochures and so on. Please don't hesitate to contact me either by telephone 46-8-667 11 77. You may also use my e-mail address
sterling@mbox301.swipnet.se
It relates to the necessity to educate sales staff in retail outlets. I can organize seminares, I lecture, give advice, I can write on sales advice, I help to educate sales staff in retail outlets in general.
In closing...
Dear Romantic Friend: it is truly heart-warming to know that you are buying my releases in so many different countries! I know you are out there looking for the next Sterling release. Without your great support this venture would have been impossible.
Bo Hyttner